2016-09-18 Clean Up Action in Bolnisi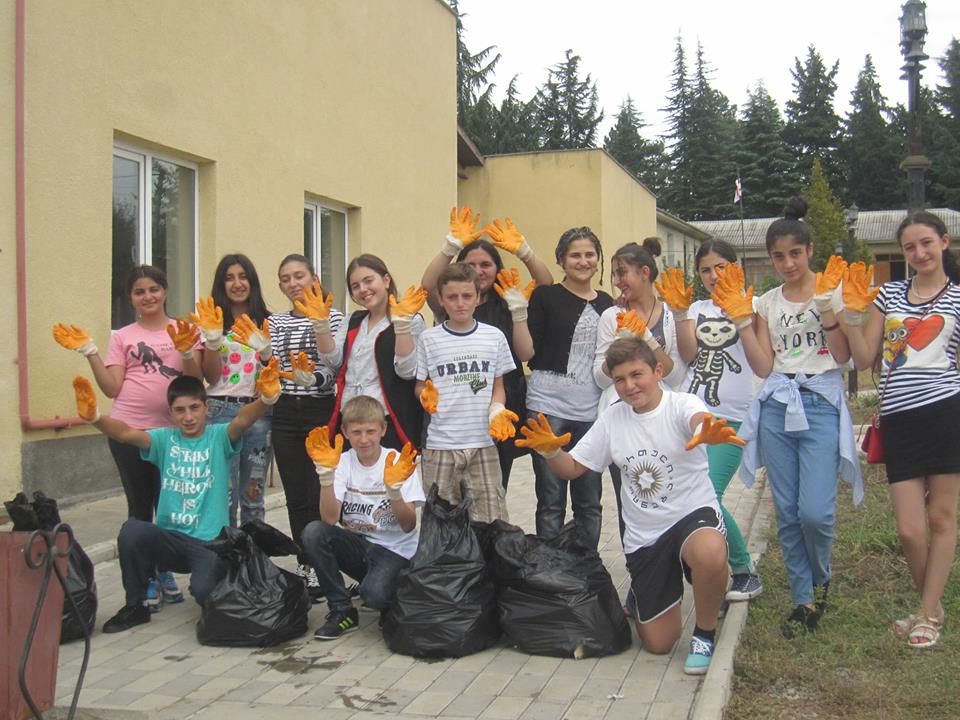 Within the framework of "Clean Up Georgia " campaign a large-scale clean-up action was held in Bolnisi Municipality, organized by the regional coordinator of Greens Movement of Georgia/ Friends of the Earth Georgia and in cooperation with local administration bodies. .


In Borough Tamarisi were cleaned up residential buildings surrounding areas, village Ratevani public school students and teachers cleaned up the RitualHouse surrounding area, Bolnisi stadium vicinity area were cleaned up by N1 public school teachers and pupils, volunteers cleaned up the market area.



2016-09-18 "Clean Up Georgia - Clean UpKvareli"

Within the framework of "Clean Up Georgia " campaign a large-scale clean-up action was held in Kvareli Municipality, organized by the regional coordinator of Greens Movement of Georgia/ Friends of the Earth Georgia and with support of local authorities. During the event Archangel Church andNekresi Church neighborhood areas t were cleaned up by local residents. The event was joined by the representatives of local administration and various organizations.




2016-09-17 Tetritskaro municipality has joined the Clean up the World campaign

Within the framework of "Clean Up Georgia" campaign , which takes place in parallel to "Clean Up the World" campaign, Tetritskaro municipality has been actively involved.The event has been organized by local coordinator of Greens Movement of Georgia/ Friends of the Earth Georgia. During the event in so called "Bear Forest:", that represents recreational area for local population two day clean up action took place.




2016-09-17 Clean Up Tianeti

Within the framework of "Clean Up Georgia" campaign a clean up action has been conducted inTianeti municipality. The event has been organized by local coordinator of Greens Movement of Georgia/ Friends of the Earth Georgia. The event has been also attended by the representatives of Municipal Cleaning Service . Around 150 people participated in the action. During the action river Iori shoreline and village Jabota motorway surrounding area with a length of 1 km. has been cleaned up. In total 5ha area was cleaned up and 10 m3 of waste were collected




2016-09-17 -

No data







---

1 2 3 4 5 6 7 8 9 10 11 12 13 14 15 16 17 18 19 20 21 22 23 24 25 26 27 28 29 30 31 32 33 34 35