Meeting on Waste Management Issues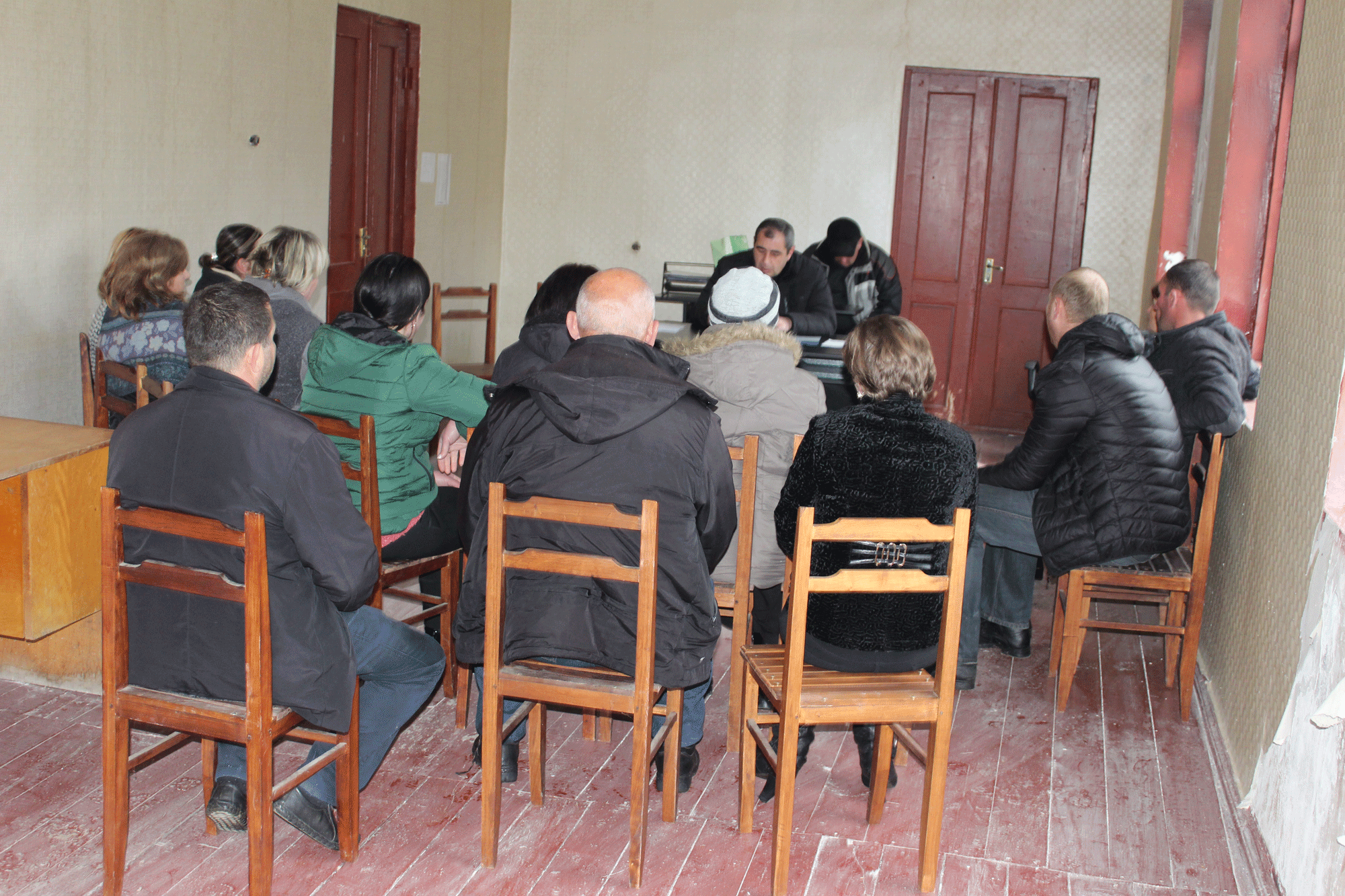 Community meetings on waste management issues are still underway within the project "Clean Georgia". The next meeting was held on February 19, in village Muzhava, Tsalenjikha municipality.

The meeting was organized by the representative of the regional organization of the Greens Movement of Georgia / Friends of the Earth-Georgia, and the participants were able to get acquainted with the challenges of waste management globally, as well as problems related to waste management in Georgia. The conversation was about the problems existing in Tsalenjikha municipality.

The meeting identified the problems faced by local residents. It was noted that the problems remain unresolved in the Muzhava community, since the municipality does not remove waste from the community, therefore the waste is mostly burned and buried by the population or dumped in rivers and canyons. The participants expressed their readiness to solve this problem. The meeting was attended by 14 local residents.

Community meetings are held within the framework of the project - "Clean Up Georgia" (Phase III), implemented by NGO Consortium - " The Greens Movement of Georgia / Friends of the Earth Georgia", Georgian Society of Nature Explorers "Orchis, "Ecological Awareness and Waste Management", with financial support of the Government of Sweden and in collaboration with the Ministry of Environment and Natural Resources Protection of Georgia.

---
Back