Clean up Action in the Adjacent Territory of Lake Lisi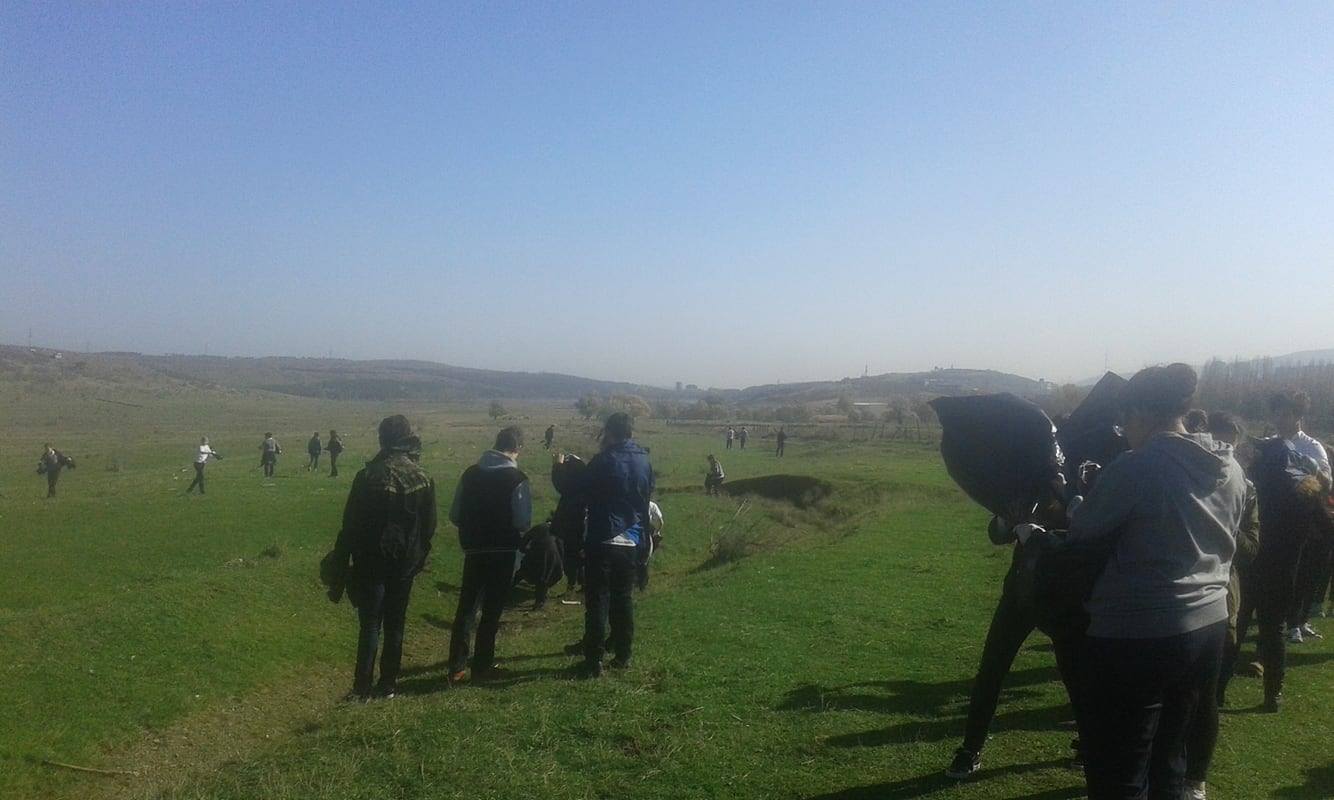 On 15 November in the framework of "Clean Up Georgia" a clean up action was carried out in vicinity of the Lake Lisi, organized by the Greens Movement of Georgia / Friends of the Earth-Georgia, with participation of high grade pupils of UG school .
Within the scope of the action was cleaned up about 1 hectare area in the vicinity of the lake Lisi and around 8 m3 of waste was collected. After the clean-up аction the pupils had the opportunity to receive information from the organizers about possible threats stemming from the discharge of waste into the environment, as well as current processes in Georgia in terms of waste management.
The students noted, that they will always participate in similar environmental activities and expressed their readiness to actively participate in clean-up activities in the future. About 80 pupils took part in clean-up action of Lake Lisi.
The clean up action was organized within the framework of the project - "Clean Up Georgia" (Phase III), implemented by NGO Consortium - " The Greens Movement of Georgia / Friends of the Earth Georgia", Georgian Society of Nature Explorers "Orchis, "Ecological Awareness and Waste Management", with financial support of the Government of Sweden and in collaboration with the Ministry of Environment and Natural Resources Protection of Georgia.

---
Back