Clean up action in Digomi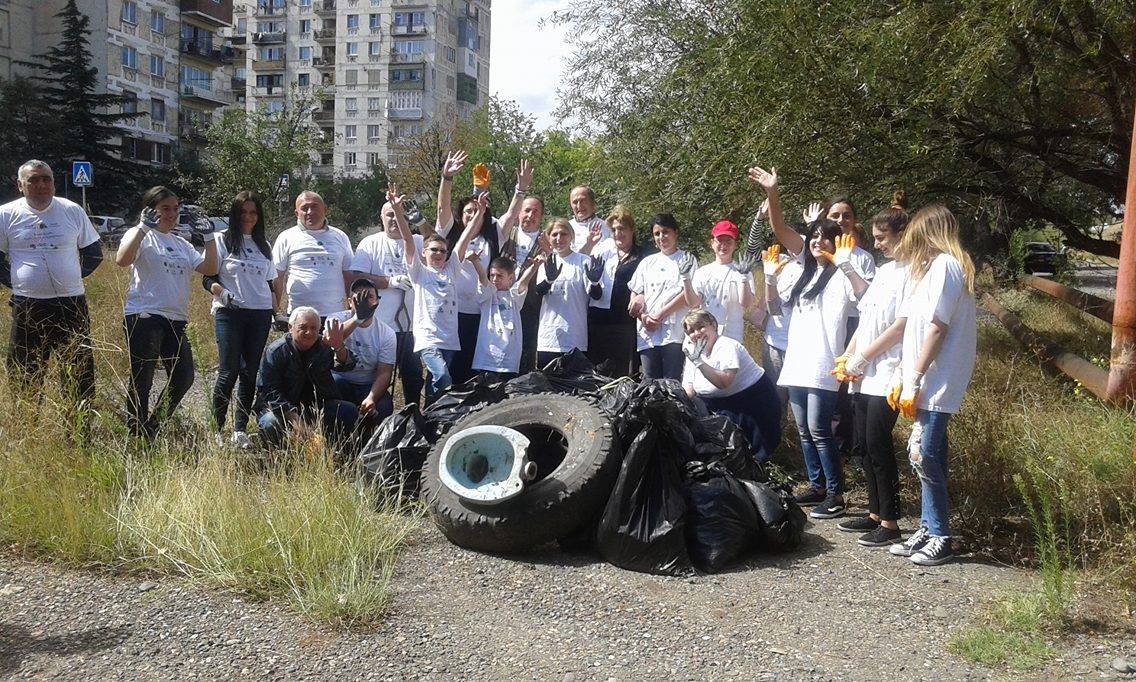 On 17 september,"Clean-up Georgia" campaign, which takes place in Georgia in parallel with "World Clean Up" campaign includes nearly all self-governing cities and municipalities of the country. On the first day of the campaign was held a large-scale clean-up action along the shoreline of river Mtkvari in Kvemo Ponichala.
The second day of the campaign was marked by cleaning up of the proximity of Demetre Tavdadebuli street in Didi Digomi. Along with organizers and volunteers the Head of Environmental Protection Committee of Tbilisi Council took part in the action as well. During the action around 0.5 ha area has been cleaned up and about 0.5 m3 of waste were collected which has been taken to the landfill by respective service of the municipality. About 30 people attended the event.
"Clean Up the World - Clean Up Georgia" campaign is organized within the framework of the project "Clean Up Georgia" (Phase III) and implemented by NGO consortium Greens Movement of Georgia/Friends of the Earth Georgia, Georgian Society of Nature Explorers "Orchis, "Ecological Awareness and Waste Management" with financial support of Swedish Government and in collaboration with the Ministry of Environment and Natural Resources Protection of Georgia.

---
Back