1 2 3 4 5 6 7 8 9 10 11 12 13 14 15 16 17 18 19 20 21 22 23 24 25 26 27 28 29 30 31 32 33 34 35 36 37 38 39 40 41 42 43 44 45 46 47 48 49 50 51 52 53 54 55 56 57 58 59 60 61 62 63

---
2015-09-19 Clean-up Georgia" campaign has started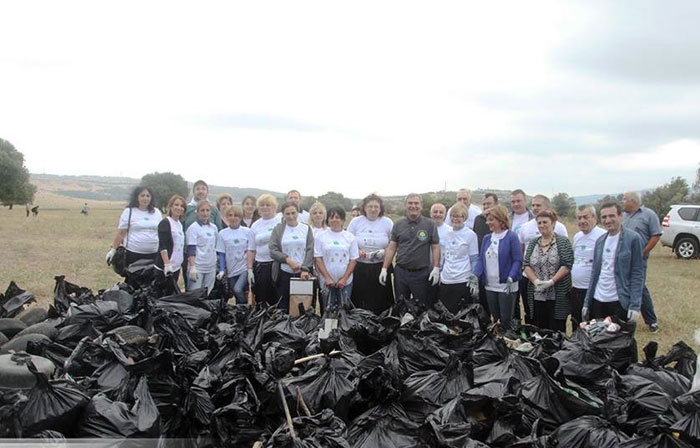 On September 18, in many countries of the world the annual clean-up campaign - ,, Clean Up the World" has started and will be continued for three days. Within the campaign the world environmental map has been designed, which contains clean-up actions in the participating countries. Amongst them is Georgia, and it was the 121 stcountry marked on the world environmental map as a memeber state in 2010.

More
2015-09-19 Clean up Action in Abasha Municipality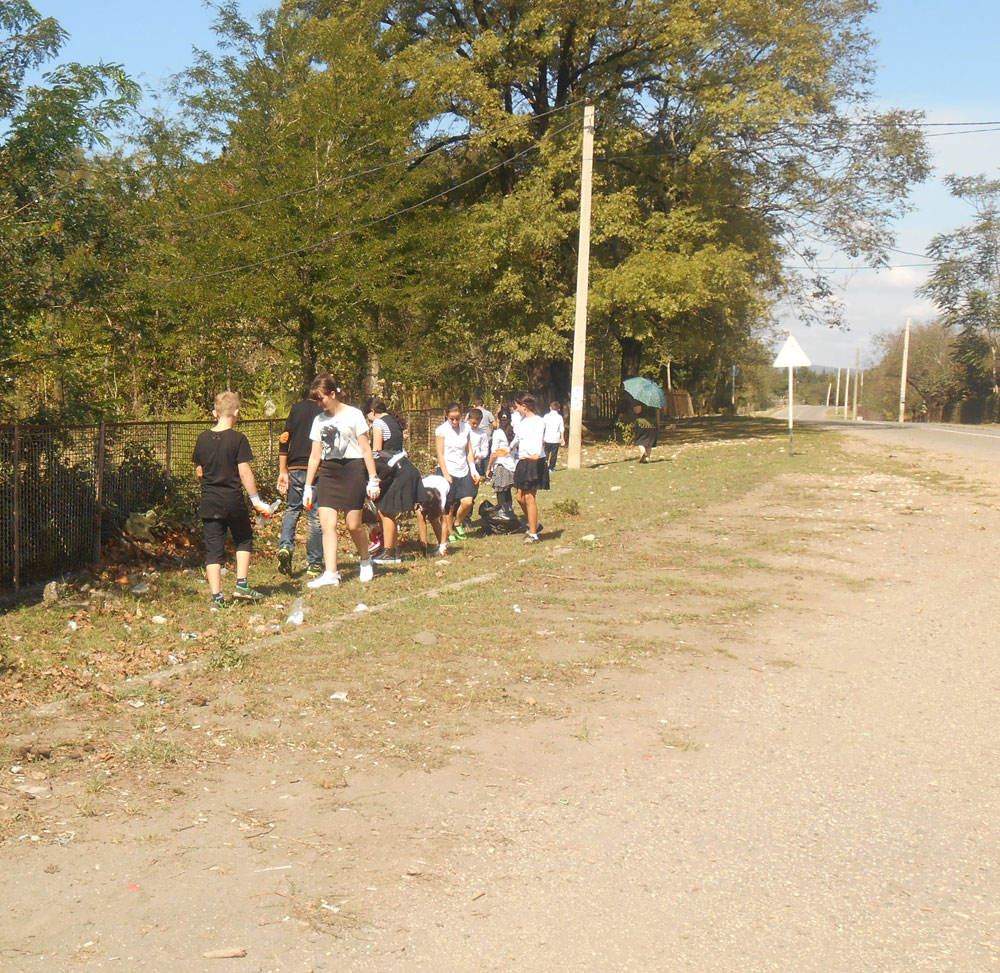 On September 18, Clean up actions were carried out in Abasha municipality. These events were organized by Abasha regional coordinator of the Greens Movement of Georgia / Friends of the Earth – Georgia with support of the local municipality. During the event center of the municipality , roadsides, village centers and schools yards were cleaned up. Totally 18 ha area has been cleaned up, 17 m3 of waste were collected and disposed to the landfill. Around 100 volunteers took part in the clean up campaign

More
2015-09-18 -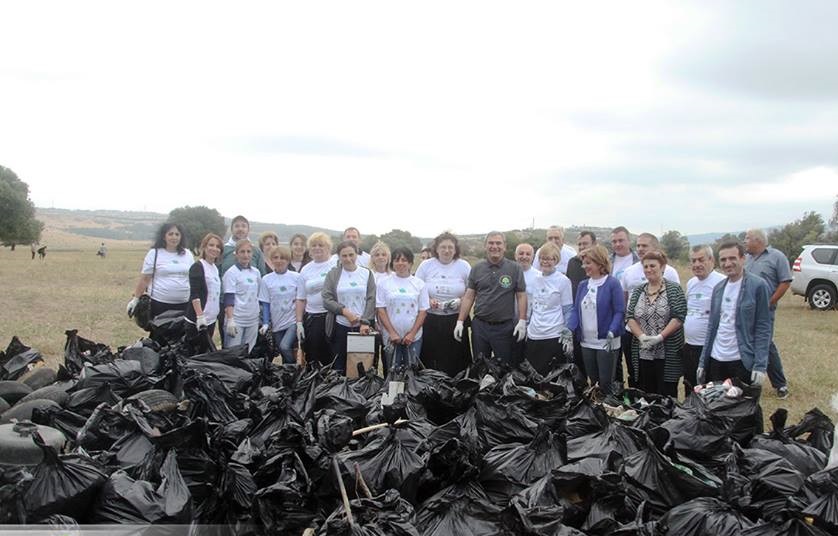 -

More
2015-09-16 Press Conference September 17, 11:00 am Courtyard Marriott (Freedom Square №4)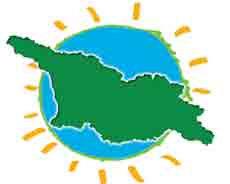 Ambassador Extraordinary and Plenipotentiary of the Kingdom of Sweden to Georgia and Armenia, HE Martina Quick, the Minister of Environment and Natural Resources, Mr. Gigla Agulashvili and vice mayor Nina Khatiskaci will hold a joint meeting with representatives of the media
On occasion of upcoming events "Clean Up the World - Cleanup Georgia" and "Sweden Environment Days in Georgia"


More
2015-09-14 Clean up the world, Clean up Georgia 2015. September 18-19. Samtskhe Javakheti region

Akhalkalakis Municipality
Time of action start – 11:00


More
2015-09-14 Clean up the world, Clean up Georgia 2015. September 18-19-20.Racha, Lechk Kvemo Svaneti region

Ambrolauri Municipality
Time of action start – 10.00
Oni Municipality
Time of action start 11:00
Tsageri Municipality
Time of action start 11:00
Lentekhi Municipality
Time of action start 11:00

More
2015-09-14 Clean up the world, Clean up Georgia 2015. September 18,Mtskheta Mtianeti Region

Tianeti Municipality
Time of action start – 13:00

Town Mtskheta Municipality
Time of action start 10:00

Dusheti Municipality
Time of action start 10:00

Stephantsminda Municipality
Time of action start 11:00




More
2015-09-11 Clean up the world, Clean up Georgia 2015. September 18, Imereti region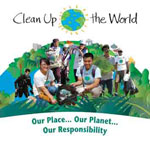 Samtredia Municipality
Time of action start – 11:00
Tsageri Municipality
Time of action start – 11:00
Zestaponi Municipality
Time of action start – 11:00
Kharagauli Municipality
Time of action start – 11:00
Tskaltubo municipality
Time of action start – 11:00
Tkibuli Municipality
Time of action start – 11:00
Khoni Municipality
Time of action start – 15:00
Chiatura Municipality
Time of action start – 10:00
Sachkhere Municipality
Time of action start 10:00 – 11:00
on September 19
Kutaisi
Time of action start 11:00




More
2015-09-11 Clean up the world, Clean up Georgia 2015. September 18, Shida Qartli region

Gori Municipality
Time of action start – 11:00
Kareli Municipality
Time of action start 11:00
Kaspi Municipality
Time of action start 11:00
Khashuri Municipality
Time of action start 11:00
Gori city
Time of action start 11:00

More
2015-09-11 Clean up the world, Clean up Georgia 2015. September 19-20-21,Guria region

Guria region
Lanchkhuti Municipality
Time of action start – 13:00
Ozurgeti Municipality
Time of action start 11:00
Chokhatari Municipality
Time of action start 11:00
Contact person:
Manana Goguadze 599 283 884


More



2015-09-11 Clean up the world, Clean up Georgia 2015. September 18-19, Kvemo Kartli region

Rustavi
Time of action start – 11:00
Gardabani Municipality
Time of action start 11:00
Contact person:
Marika Pirosmanishvili 574 555 150
Tetritskaro Municipality
Time of action start 11:00
Dmanisi Municipality
Time of action start 11:00
Contact person: Nato Devnozashvili 551 033 543
Tsalka municipality
Time of action start 14:00
Contact person:Zviad Khapava 574 551 255 ;555 551 255


More



2015-09-11 Clean up the world, Clean up Georgia 2015. September 18-19-20, Samegrelo Zemo Savaneti region

Zugdidi Municipality
Time of action start – 11:00

Town Zugdidi
Time of action start 14:00

Tsalendjikha Municipality
Time of action start 11:00
Chkhorotsku Municipality
Time of action start 11:00
Mestia Municipality
Time of action start 11:00
Contact person:Vakhtang Basilaia 555 392 817
Abashis Municipality
Time of action start 10:00
Contact person:Velodi Ochigava 599 223 146
Khobi Municipality
Action start time 10:00
Contact person:Medea Qobalia 551 471 472
Martvili Municipality
Action start time 10:00
Contact person:Tsatsa Jordania 595 509 059
Senaki Municipality
Action start time 10:00
Contact person:Dali Kachibaia 599 875 552
Poti
Time of action start 11:00
Contact person:Viola Kutsia 551 140 108



More



2015-09-11 Clean up the world, Clean up Georgia 2015. September 18-19-20. Tbilisi

Action start time 08:00.
September 18, Adjacent to the Lisi Lake territory
September 19
Action start time 12:00
Kvemo Ponitchala,
September 20
Action start time 12:00
Krtsanisi street, Roadside ravine.



More



2015-09-11 Clean up the world, Clean up Georgia 2015. September 18-19, Adjara Autonomous Republic

Batumi
Time of action start – 11:00

Keda Municipality
Time of action start 11:00

Khelvachauri Municipality
Time of action start 11:00

Khulo Municipality
Time of action start 11:00

Kobuleti Municipality
Time of action start 11:00

Shuakhevi Municipality
Time of action start 11:00

Contact person:Nodar Tsintsadze 591 315 777

More



2015-09-10 Clean up the world, Clean up Georgia 2015. Kakheti region September 18

Telavi Municipality
Action start time 11:00

Sighnaghi Municipality
Action start time 11:00

Gurjaani Municipality
Action start time 10:00

Lagodekhi Municipality
Action start time 11:00

Dedoplistskaro Municipality
Action start time 14:00

Kvareli Municipality
Action start time 10:00

More






---

1 2 3 4 5 6 7 8 9 10 11 12 13 14 15 16 17 18 19 20 21 22 23 24 25 26 27 28 29 30 31 32 33 34 35 36 37 38 39 40 41 42 43 44 45 46 47 48 49 50 51 52 53 54 55 56 57 58 59 60 61 62 63