Trainings in Tbilisi, Mtskheta, Lanchkhuti and Batumi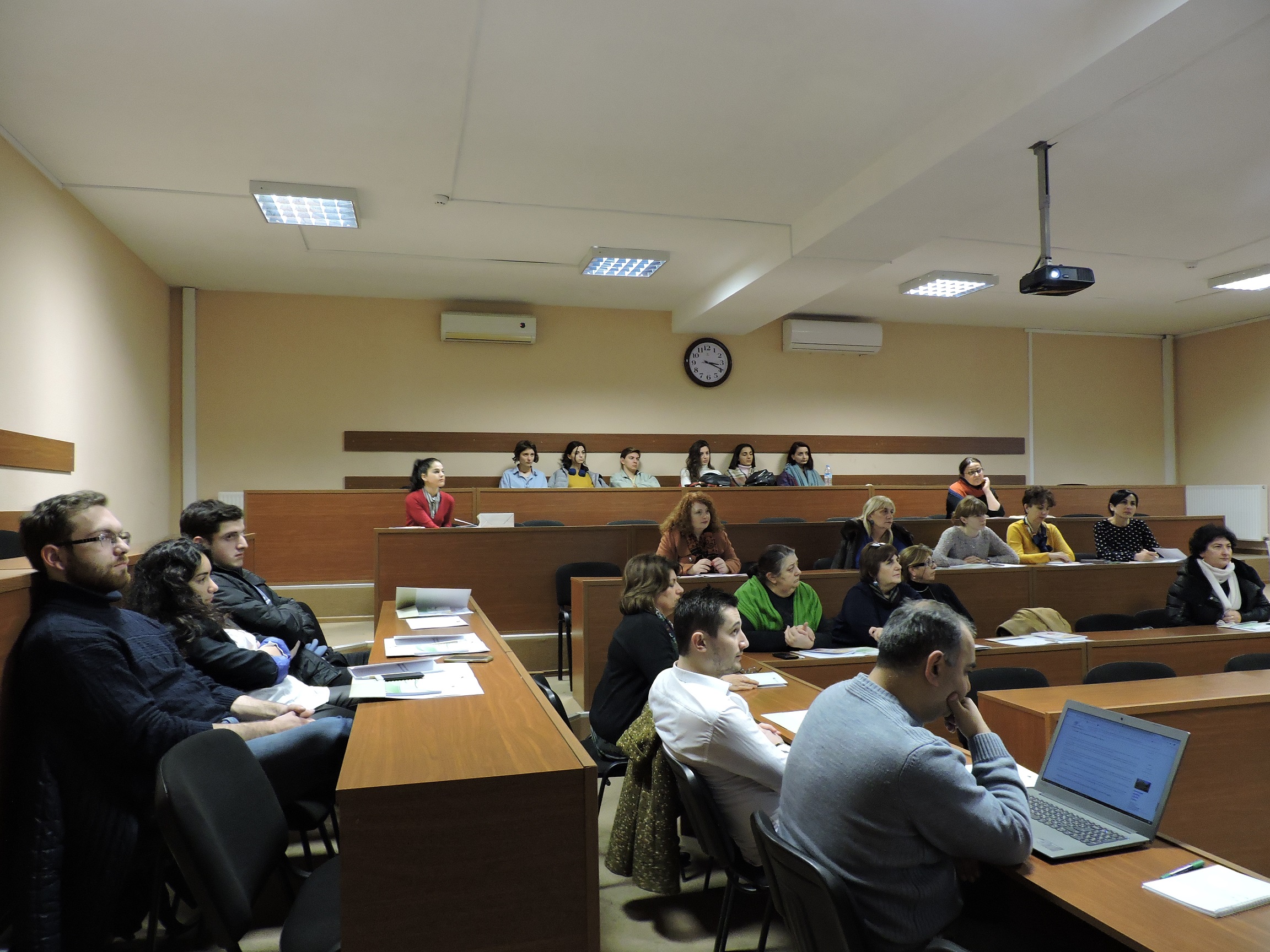 In December, 2018, EAWM conducted the trainings on "Introduction of tools and methods of utilization of expired chemical waste / reagents existing in public schools" for chemistry teachers and other stakeholders of Tbilisi, Mtskheta, Batumi and Lanchkhuti public schools. The trainings were held in the framework of the "Clean Up Georgia – Phase III" Project.
The trainings were attended by above mentioned municipality public schools chemistry teachers, chemistry laboratory staff and other stakeholders.
The aim of the trainings was to enhance the theoretical and practical knowledge of chemistry teachers and laboratory personnel, in the tools and methods of utilization of outdated/obsolete chemicals and waste at schools. In addition, demonstration of short educational video clips and presentation of materials were held.
Project coordinators distributed brochures produced in the framework of the project: "Chemical Reagents and Waste in Schools" and "Main methods of utilization of chemical waste at schools". The publications describe safety requirements of working with chemical reagents and waste, as well as chemical waste management strategy and utilization methods.
Also the participants of the trainings were provided with short educational demo-video clips and video presentations recorded on CDs.
---
Back