2016-09-06 Meeting in Gurjaani Municipality (Kakheti region)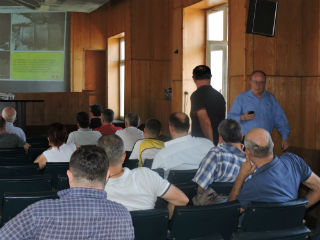 NGO Ecological Awareness and Waste Management (EAWM) conducted an awareness raising meeting in the Municipality of Gurjaani, in Kakheti region on August 30, 2016 in the framework of the 'Clean Up Georgia – Phase III" Project. The aim of the meeting was to inform Gurjaani Municipality on the hazardous waste (in particular, chlorine/chemicals) on the territory of Georgia and its negative impact on human health and the environment.

The meeting was attended by Gurjaani Municipality Governor and representatives of Gurjaani Gamgeoba (Administrative Body of the Municipality) subordinate administrative units (a total of 29 participants).


More