1 2 3 4 5 6 7 8 9 10 11 12 13 14 15 16 17 18 19 20 21 22 23 24 25 26 27 28 29 30 31 32 33 34 35 36 37 38 39 40 41 42 43 44 45 46 47 48 49 50 51 52 53 54 55 56 57 58 59 60 61

---
2014-10-07 Training for Tbilisi public schools teachers on Sustainable Waste Management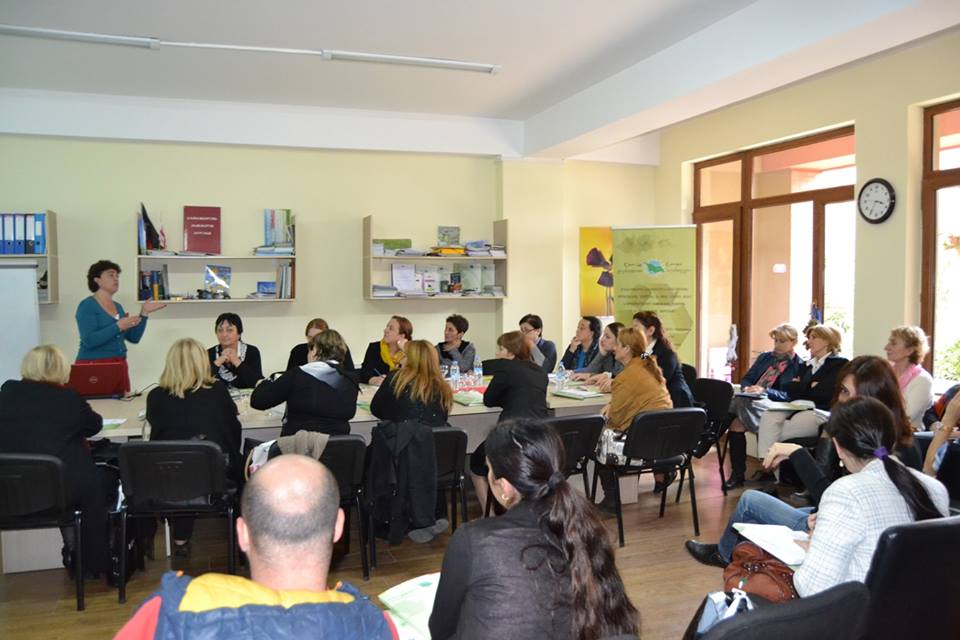 On October 6, 2014, in the framework of the project 'Clean Up Georgia – Raising of Public Awareness and Involvement in Solid Waste Management Improvement' (Phase II), was arranged the training for about 20 Tbilisi public schools teachers by ECOVISION – The Union for Sustainable Development. The aim of the meeting was to raise public awareness of teachers in the field of solid domestic waste management. The teachers were provided with comprehensive information about the latest technologies and best practices of sustainable waste management. There was also a discussion on issues related to waste problems in schools.

2014-09-28 Environmental school action at Vake Park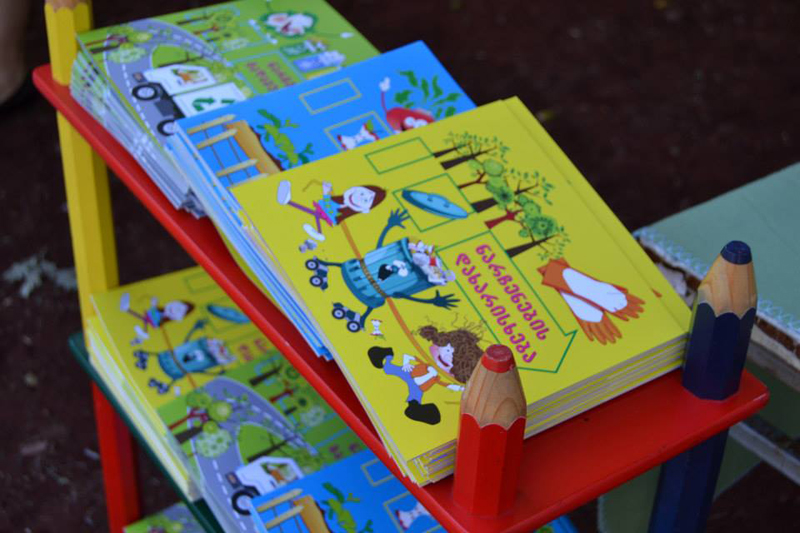 On September 27, 2014, at Vake Park, NGO 'EcoVision' arranged environmental educational action for school children within the framework of 'EU Culture Week.' The aim of the event was to raise the environmental awareness of school children through art.

2014-09-20 On September 19, the "Clean –up Georgia" campaign has been launched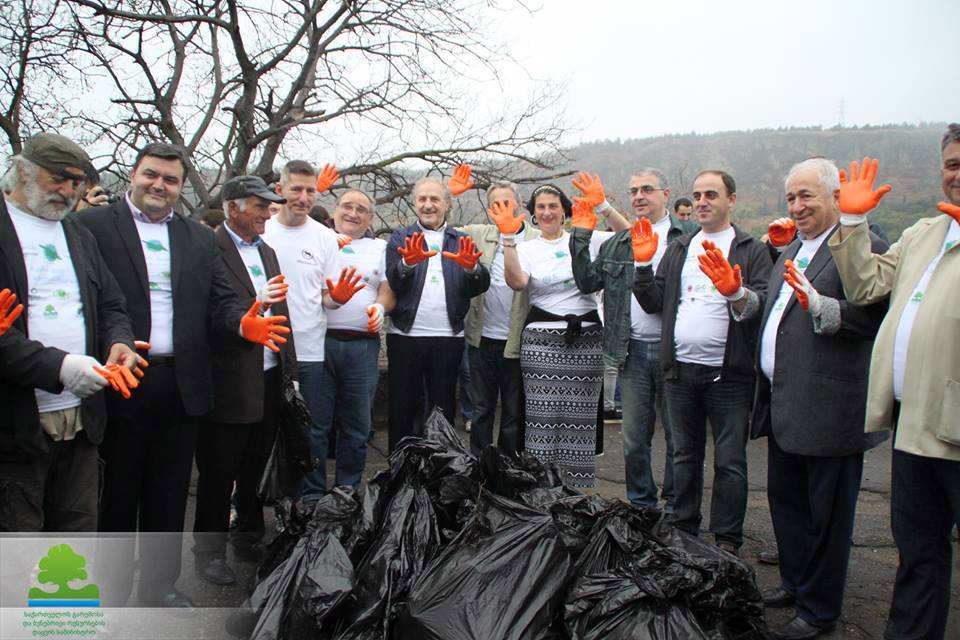 International clean up campaign "Clean up the world " takes place annualy in many countries around the world. Within the frame of the campaign has been designe an evironmental map, where all participating countries are marked. Currently, 134 states are parties of "Clean up the world " campaign and among them is Georgia, which joined the world campaign in 2010 and is 121 country, marked on the global environmental map.

2014-09-15 -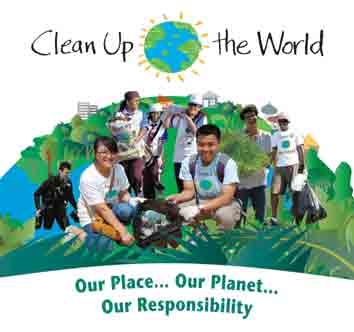 -

2014-09-15 Clean Up the World ! Clean Up Georgia !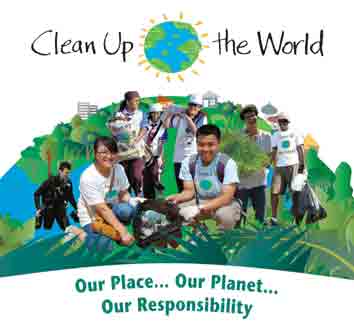 -

2014-09-14 -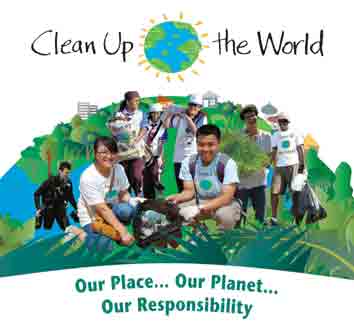 -

2014-09-13 -

We urge all people...


To allocate some three days (19-20-21) for the country clean-up action, join an international action and show your solidarity to the globe.
Become engaged personally... make interested close people.. show an initiative...
Contact your close people, neighbors, friends, acquaintances or collaborators. Come out together and let's clean up streets, neighborhood, village, city ... whole country with concerted efforts in order to be able to live in clean and safe to health environment.
Let us take responsibility ... let's unite like-minded people
Join us
Let us care for the future of our children!
We are addressing all the society... join us yourself and engage your close people in the clean up actions.
We, the citizens of Georgia have the responsibility to care for the country
Clean-up Georgia!!!
www. cleanup.ge


2014-09-10 -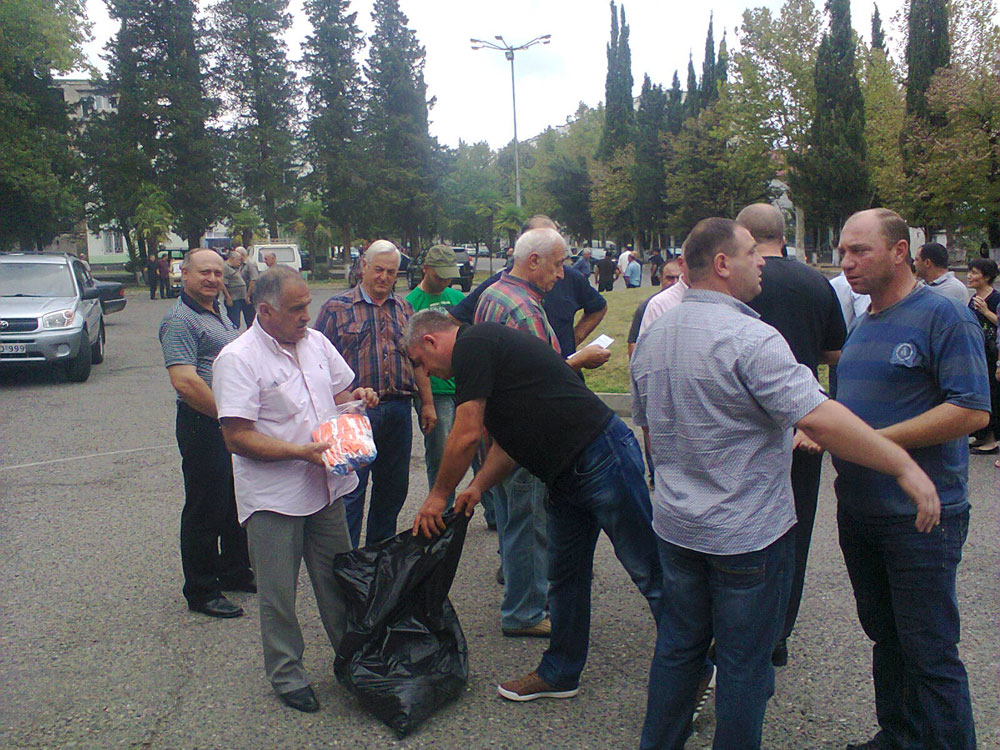 -

2014-09-05 "Clean Up Georgia" Project Information of the Meetings held in Batumi and Kutaisi City Halls, in Khelvachauri, Khulo, Keda, Shuakhevi, Kobuleti, Zestafoni, Tskhaltubo and Kharagauli Municipalities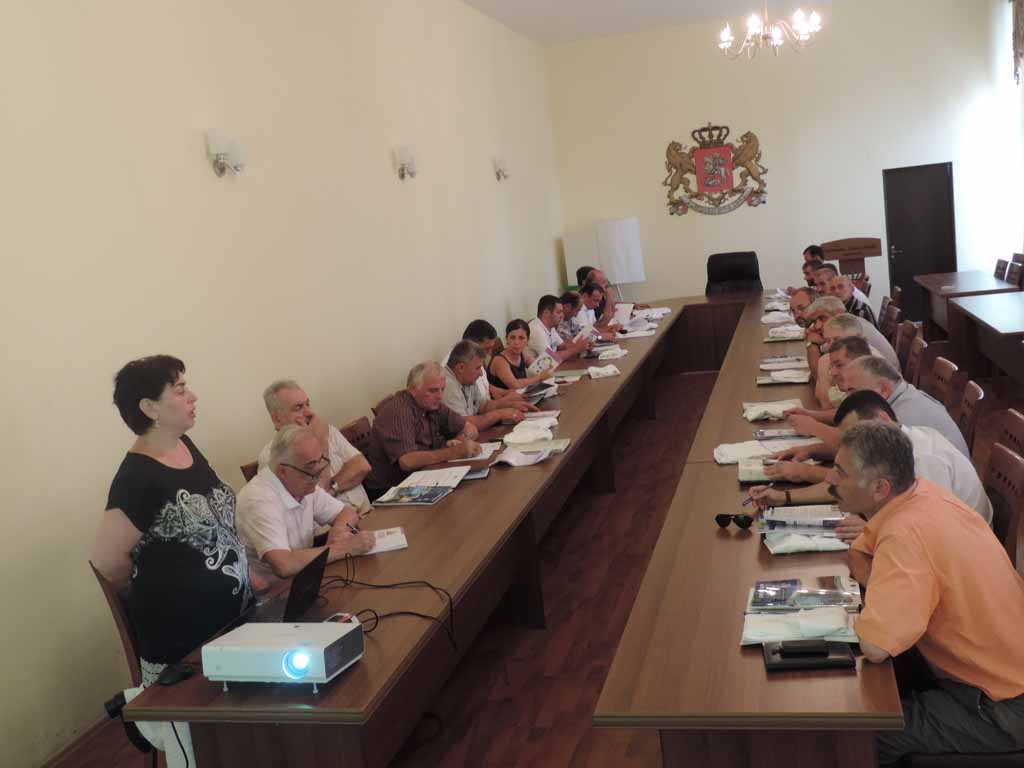 On August 18-22, 2014, in the framework of the project "Clean Up Georgia – Raising of Public Awareness and Involvement in Solid Waste Management Improvement " (Phase II), Georgian Society of Nature Explorers "Orchis" arranged the Meetings in Batumi and Kutaisi City Halls, in Khelvachauri, Khulo, Keda, Shuakhevi, Kobuleti, Zestafoni, Tskhaltubo and Kharagauli Municipalities with the participation of the representatives of Batumi and Kutaisi City Halls, above mentioned Municipalities Sakrebulo and Gamgeoba, Local Authorities, LTDs, LEPLs, NGOs, mass media and others.
The aim

2014-09-03 Environmental-educational action about waste recycling for school children in Batumi

On August 29, 2014, NGO 'EcoVision' under the project 'Clean Up Georgia' and the festival 'Art Active 2014' arranged the environmental school action in Batumi. The aim of the event was to raise the awareness of school children about waste and to promote waste recycling, in particular waste paper and plastic. Up to 50 students from Batumi public schools participated in this event.




2014-08-25 Information of the Meetings held in Ozurgeti, Lanchkhuti and Chokhatauri Municipalities

On August 6, 2014, in the framework of the project "Clean Up Georgia – Raising of Public Awareness and Involvement in Solid Waste Management Improvement " (Phase II), Georgian Society of Nature Explorers "Orchis" arranged the Meetings in Ozurgeti, Lanchkhuti and Chokhatauri Municipalities with the participation of the representatives of Ozurgeti City Hall, above mentioned Municipalities Sakrebulo and Gamgeoba, Local Authorities, LTDs, LEPLs, NGOs, mass media and others.




2014-07-28 Media Workshop for regional media representatives of Western Georgia on waste management

On July 25-26, in the framework of the project "Clean Up Georgia – Raising of Public Awareness and Involvement in Solid Waste Management Improvement " (Phase II) a media workshop entitled "Solid waste management and climate change mitigation measures " was organized for regional media representatives of Western Georgia.




2014-07-24 "Clean Up Georgia" Project Information of the Meetings held in Lentekhi, Tsageri, Ambrolauri and Oni Municipalities

On July 21-22, 2014, in the framework of the project "Clean Up Georgia – Raising of Public Awareness and Involvement in Solid Waste Management Improvement " (Phase II), Georgian Society of Nature Explorers "Orchis" arranged the Meetings in Lentekhi, Tsageri, Ambrolauri and Oni Municipalities with the participation of the representatives of above mentioned Municipalities Sakrebulo and Gamgeoba, LTDs, LEPLs, NGOs, mass media and others.




2014-07-07 Media Workshop for regional media representatives of Eastern Georgia on waste management

On July 3-4, in the framework of the project "Clean Up Georgia – Raising of Public Awareness and Involvement in Solid Waste Management Improvement " (Phase II) a media workshop entitled "Solid waste management and climate change mitigation measures " was held for regional media representatives of Eastern Georgia.




2014-06-24 Clean Up action near Gori Fortress

On June 22, near Gori Fortress, next to nine brothers memorial a clean up action was carried out.. The rally was attended by members of the youth organization "Time " - a total of 15 activists. 18 bags of household waste were collected and approximately 4000-4500 m2 area was cleaned up. Waste has been disposed in Gori landfill.







---

1 2 3 4 5 6 7 8 9 10 11 12 13 14 15 16 17 18 19 20 21 22 23 24 25 26 27 28 29 30 31 32 33 34 35 36 37 38 39 40 41 42 43 44 45 46 47 48 49 50 51 52 53 54 55 56 57 58 59 60 61